Golden Ticket
Poster and online banner ad for the Golden Ticket Poker Tournament.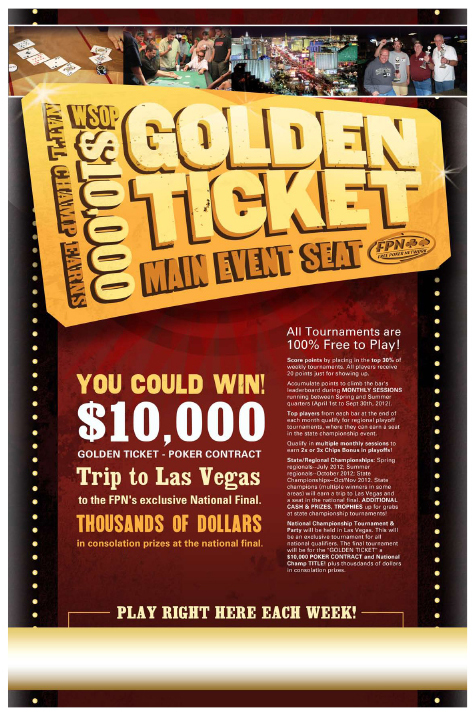 POSTER
Poster was used at multiple locations including bars, which held the Golden Ticket Tournament. The area at the bottom of the poster was used by each location to note the date and time in which the tournament would be played.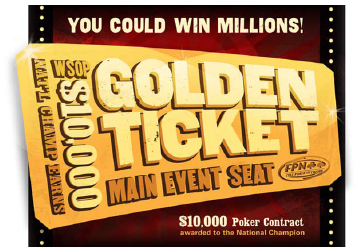 WEB BANNER
Web banner or online ad available for each establishment to use on their own website, or to advertise the tournament on other websites.